A physical approach using touch, but also a moment of reconciliation between the body and the mind.
In every human society and since the dawn of times, massages have been practiced in various forms. Human beings need physical contact to live and improve their well-being. I offer different massages that all have in common to be performed with a holistic vision of your person, with gentleness and benevolence. I am attentive to the needs and requests you express and during the massage I let my hands and heart guide me through their senses. I use a mix of techniques, borrowed from various massage schools.
Aside from being a moment of pleasure, receiving a massage can have many benefits on your health:
• Reduction of stress, which is a risk and aggravation factor for many physical and mental pathologies
• Draining and detoxifying mechanical effect
• Appeasement of anxiety
• Release of dopamine, serotonin and endorphins, the relief and pleasure hormones
• Improvement of the internalised body map, self-worth and self-confidence
• Improvement of sleep quality
• Muscle relaxation, decreased tensions, pain and soreness
• Reconnection with the inner child through its reassuring and cocooning aspect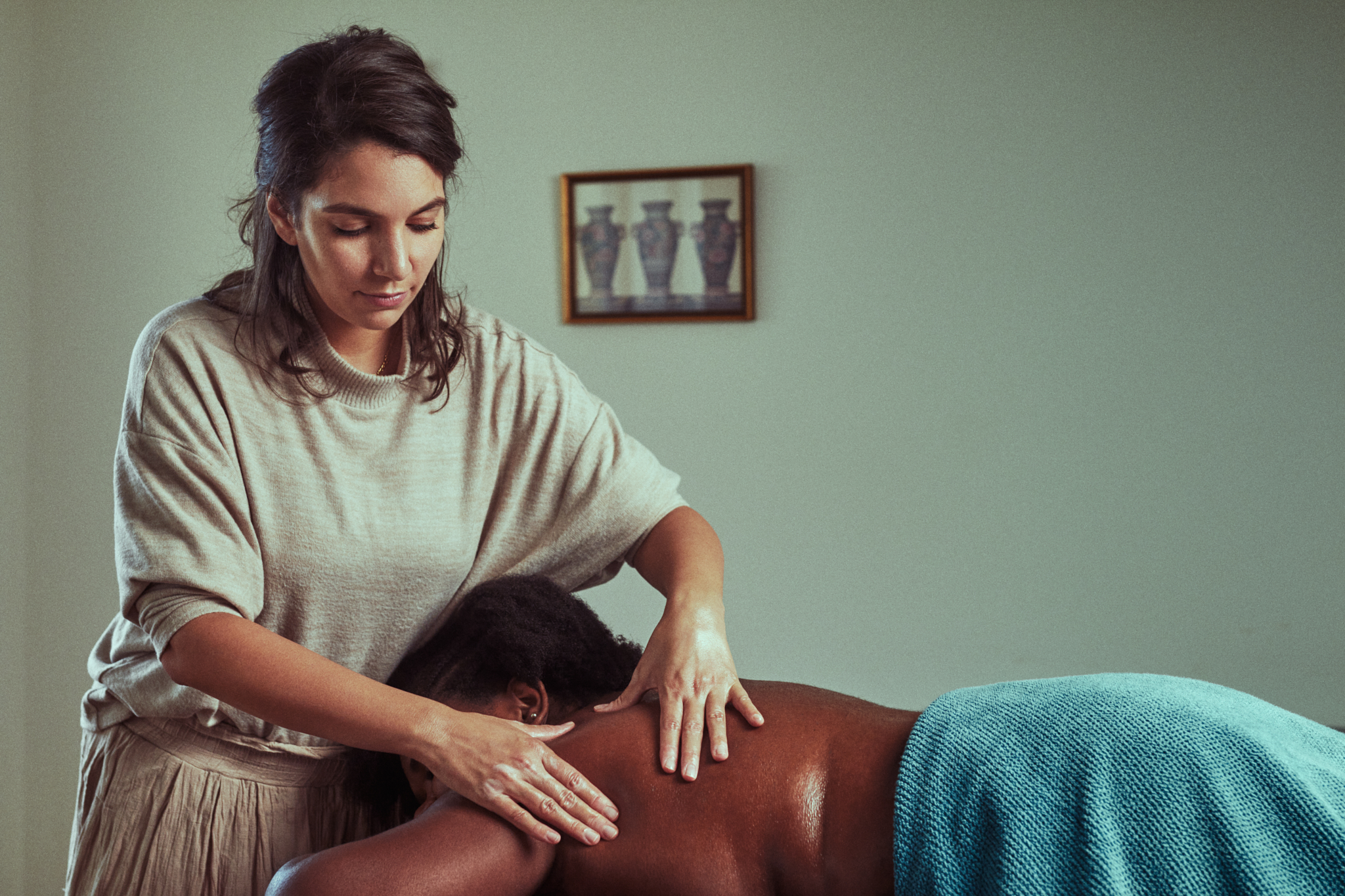 Any adult without a medical contraindication.
Before the massage, I will ask you a few questions about your health to make sure that receiving a massage does not present any risk for you and adapt the massage to your needs.
The massage is carried out on a comfortable massage table, using organic coconut oil, with gentle music in the background.
Disposable underwear are made available to you for the full body massage.
Relaxation massages should always be approved by your doctor if you are receiving a medical treatment, suffer from one or several illnesses, have sustained an injury or gone through surgery, or if you are pregnant. A relaxation massage can never replace an adequate treatment by a physiotherapist, medical massage therapist or chiropractor.
ADDRESS
Avenue de Denantou 23
1006 Lausanne